Age Minimum (with Adult): 18+, Minimum Age:18+
Volunteer Opportunity- Deans Bridge Road Area
Deans Bridge Road is a very high traffic area that needs attention in several different locations along the roadway between the Landfill (4330 Deans Bridge Road) and Gordon Highway. A group would be able to break out the piece of roadway that they would like to work on. The entire roadway does not have to be the group's project area.
Volunteer Opportunities include:
1. Weed eating the right of way and/or median
2. Clearing litter and debris
Volunteers will be provided with the following:
1. Safety Orange Volunteer Tshirts for high visibility
2. Litter grabbers
3. Trash bags and bag openers
4. Weed Eaters (where necessary)
If interested in helping to keep this area clean and safe, please contact us today by showing interest and selecting a date and time that you are available.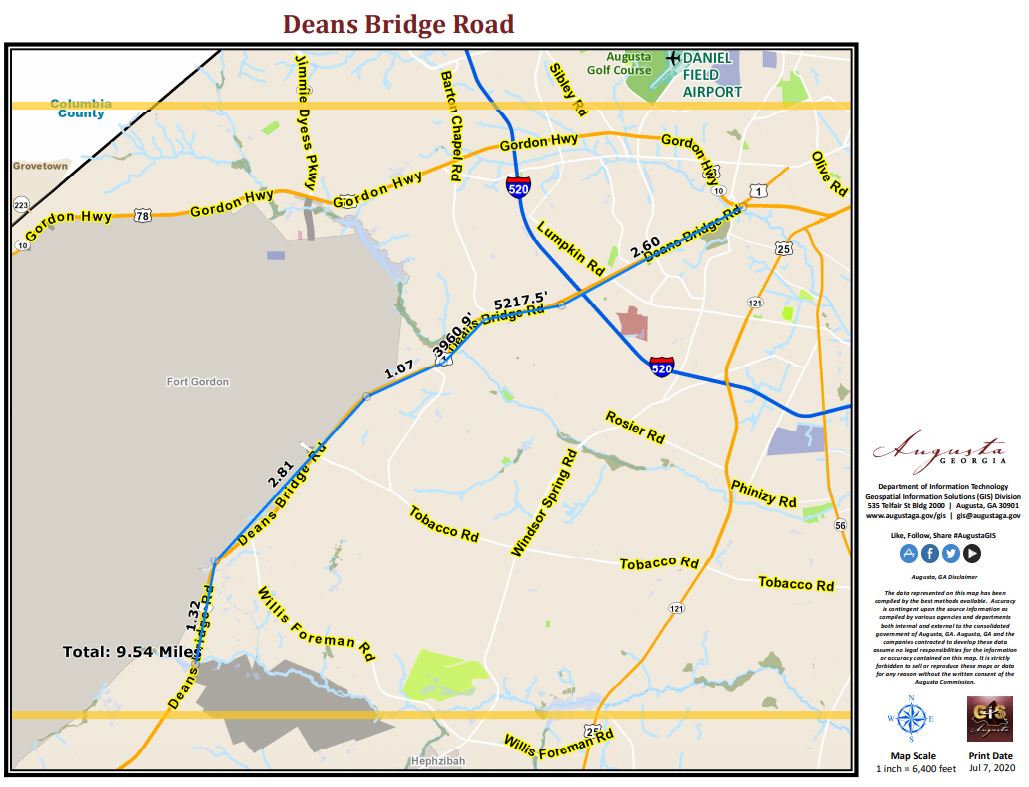 Please wait...
Log in or Register
In order to register for this opportunity you must log in to an existing account or register to create a new account.
Signup with team
This link allows you to participate in this opportunity with a team. When you click on the link you will have the option to:
Choose an existing team you're already a member or captain of, or
Create a new team to sign up.
Signup Questions
Please respond to the following questions in order to signup for this opportunity:
Please wait...
E-mail